Solar Power
Solahart have been offering Solar PV since late 2011. It took three years of R&D and real life testing to decide on which products were to be released to market.
Today Solahart's solar power PV systems are among the most efficient in the world, offering big energy savings to homeowners who switch to solar panels and energy free from the sun.
Solahart pioneered solar water heating in Australia over 60 years ago, when in 1953 SW Hart and Co. decided that the sun was the best energy source to heat water in Western Australian homes.
Since then Solahart have built a reputation as a world leader in solar innovation and technology, and invested millions of dollars into R&D and manufacturing. They've also installed over one million solar HW systems in over 70 countries around the world
We currently use Solaharts' Silhouette 370w split cell Solar Power Panels; their stylish, all black appearance is designed to complement contemporary roofing designs while advanced cell technology and superior 'low-light' and 'high-heat' performances result in a consistently high yield.
With over half a million solar panels installed & counting since 2011 make the smart solar decision and purchase a top quality system with guaranteed peace of mind from NS Energy - Solahart Tamworth.
Solar PV panels
Solahart Suncell 345w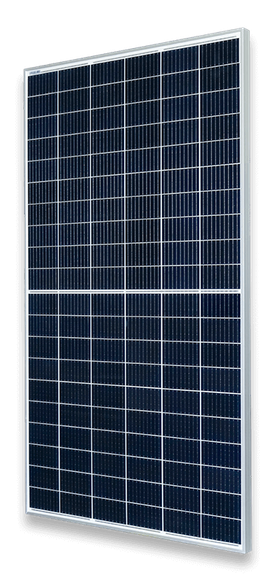 A brand new release in 2021! 345w split cell panel with a monocrystalline cell and a traditional silver frame. It boasts a 20.3% efficiency! The suncell is our core panel and is a great performer at a great price!

The Solahart Suncell 345w panel has a 12yr Solahart warranty & a 25yr performance guarantee – with the panel only degrading at .6% p.a & 84.8% of its original efficiency at the end of 25yrs.
Solahart Silhouette 370w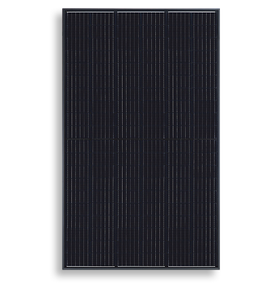 Split cell panel – High Quality Solar Panel internationally recognised for high output performance delivering you more power for each watt installed. Individually quality test in house & a proven product that will stand up to the harsh Australian climate. The Solahart Silhouette panel are made exclusively for Solahart Industries under licence by Hanwha Q-Cells. Their all black design has great aesthetics & helps them to blend in with modern roof colours. They feauture a low iron glass and improved backing sheet to withstand the harsh Australian climate. For more information on the Solahart Silhouette panels click here: https://solahart.com.au/landing-pages/solar-power-pv/
The Solahart Silhouette 370w panel comes with a 25yr Solahart warranty & 25yr manufacturers warranty. It will maintain at least 93.5% of its original efficiency at 10yrs and at least 86% at 25yrs.
Solar PV inverters


ABB/Fimer
Fimer recently acquisitioned ABB's solar division making it the 4th largest solar inverter manufacturer in the world. They will be continuing with the same inverter range as ABB. Fimer offers a top quality, European manufactured inverter with a full 10yr parts / labour warranty. They offer single & 3 phase residential inverters along with large 3 phase commercial inverters in 50kw & 100kw sizes. Inline with other manufacturers ABB/Fimer has moved to a screenless inverter range and offers full WiFi connectivity with a easy user friendly monitoring portal.

Goodwe
Is a leading Chinese inverter manufacturer that has been providing string inverter & battery inverter solutions for the Australian market since 2012. They have won many innovation and quality awards since then and maintain a global top 10 PV inverter ranking on the HIS, Bloomberg & GTM markets. They offer reliable string inverters, with WiFi connection & an LCD screen ( a rarity in the solar game) so are ideal for people in rural areas and customers without reliable internet connection. In 2017 they launched the world's first AC coupled battery inverter with UPS functionality. Solahart industries pairs the Goodwe battery inverter range with the BYD LV (low voltage) & HV ( high voltage) battery storage options. Solahart offers the full suite of Goodwe inverters from residential single & 3 phase to commercial 3 phase inverters & their hybrid and AC coupled battery inverters. Their single phase range has a full 10yr inverter warranty when connected to their SEMS monitoring portal, however these can be extended up to 20yrs full warranty. The 3 phase and battery inverter range come with a 10yr warranty, which can also be extended up to 20yrs

SolarEdge Technologies
Developed the DC optimiser and have been in the solar industry since 2006. Their DC optimiser changed the solar industry allowing for panel level monitoring and production, along with the longest standard warranties in the industry with 12yrs on their inverters & 25yrs on their DC optimisers. Since inception they have produced over 16.2GW of inverters & have monitor over 1.38 million sites. They also offer the full suite of inverter products, from single phase, 3 phase residential & commercial solutions to DC & AC coupled hybrid and battery inverters, when you pair this with the slickest monitoring portal in the business, SolarEdge Technologies offer customers the best solar experience in the industry. Remote troubleshooting is possible due to their deep I.T heritage and customers can now even reconnect their inverter to their new internet network via the SolarEdge MySolarEdge app,the mySolarEdge app also allows customers without a permanent internet connection to connect to their inverter via a direct WiFi connection for system monitoring.
Solahart Warranties:
Solahart Industries also provides unbeatable peace of mind with additional Solahart warranties on all Solar PV & battery storage products. For more information on the Solahart warranties please click here - https://solahart.com.au/media/6050/solahart-warranty-goodwe-inverters-and-byd-battery-warranties-17-05-19.pdf